>Here's a repost of a piece I did for Metalluminati, which is aimed at bands and musicians.
 
---
 
Social media has changed our lives in many ways — most good, but some bad.
It can be really overwhelming when faced with so many options to promote yourself. As both a user of most social media (for my live music review site, HardRockChick.com) and as a voracious end-user to many musicians' and bands' social media efforts, here are my thoughts on the most important social media tips to live by…
 
---
 
1.) MySpace vs. Facebook
When was the last time you were on MySpace? Exactly.
Migrate your fans over to Facebook. BandPage now allows for the music player functionality that MySpace once had over Facebook.
Social media is only as powerful as its user base, and most have flown the MySpace coop. However, there are still a lot of bands that have a dilapidated MySpace page serving as their only website. This is BAD! An out-of-date page is frustrating for your fans and can be a giant source of misinformation as well as a sign that says 'I don't care'.
Make your Facebook fan page (and it should be a fan page, not a regular personal page) an information source, especially if you do not have a standalone website. You need your bio, photos, music streaming, videos, links to everything from iTunes to merch stores, contact info for booking and press, event listings so people can show their friends that they will be at the show — essentially everything all in one place.
Post at least once a day and respond to wall postings. Sound like a lot? It's an easy habit to form.
(Like me!)
 
2.) Twitter
Twitter is a must!
But don't fall victim to the overarching band Twitter account, though. Boring! Each member (or at least the one or two that want to participate) needs their own account. This also allows you to cross-promote your projects from other bands and such.
Twitter is much better for showing off your personality and communicating with fans personally than Facebook at the moment. Post last-minute updates from shows here like door times, set times — these are things we are blind to on the outside but love to know. Take pictures, and lots of them! The Instagram and Hipstamatic iPhone apps make for interesting and stylized shots.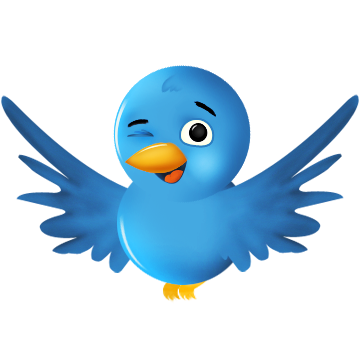 Be mindful of frequency. Post at least once a day but most people probably don't want a play by play of everything you do or onslaughts of retweets only. Balance is key. Listen to the replies and follows and gauge accordingly.
Reply to your fans, but don't be afraid to block assholes.
Twitter is great for ticket giveaways or other contests, and for meeting cool fans.
I know lots of male musicians who have loved that latter aspect of Twitter (wink wink!).
3.) YouTube
YouTube is the number one source for consuming music.
I repeat: YOUTUBE IS THE NUMBER ONE SOURCE FOR CONSUMING MUSIC. Create an account and make sure your videos are on there. Find fan footage from shows and disperse them through your Facebook and Twitter pages.
 
4.) Wikipedia
Create a band page and one for each member (don't forget to cite sources from the press that you've been in, or else your Wikipedia entry will be deleted!). Correct any wrong info and keep it current.
People love the full story, plus it's a huge research tool for the press.
 
5.) Tumblr
Tumblr is a good way for bands to have a little blog with quick updates. It gives you the benefit of a blog with the brevity of Facebook/Twitter updates.
Write entries while you're bored on tour to share some tour stories.
 
6.) The Blogosphere
Bloggers and online magazines work their asses off writing about you guys for free. Be part of the process and post these reviews, interviews, and features about your band on your social media sites!
Set up a Google Alert for your band and its members to alert you of new postings. Even if it's not that great, the old adage especially rings true nowadays: No press is bad press!
If you're just starting out, contact bloggers that cover like-minded bands and invite them to shows, send them MP3's to review, or offer them interviews. Spend 30 minutes to an hour each day doing this and you'll generate priceless buzz.
 
7.) Forums, etc.
In a world of connecticity without boundaries, we crave a sense of community more than ever. Second to the bond between parent and child is that between people who love the same band. Create a platform for your fans to connect. Message boards, Facebook fan pages, street teams, fan clubs — mobilizing your fans is very important. They can work to your advantage via word-of-mouth promotion — for FREE!
 
8.) Foursquare, etc.
Once you get over the stalker aspects of it, location-based social media is an interesting component to have in your online menu. Let your fans know when you've reached the venue, or when you've left the building. Is Subway your late night food of choice on the road? Check in and let your fans know you have something in common with them!
 
9.) Blip.fm / Turntable.fm
Play DJ and share the music you love with your fans. People love to know what's on your iPod, especially when it's not something they would expect. Lady Gaga, Ke$ha, Tori Amos — go ahead, let it all hang out!
 
 
10.) Streaming Music
With the news that Spotify is finally on the way to the U.S.A., attitudes, perceptions, and behaviors about streaming music are about the change. Make sure you're represented. Check out the list here.