It's not just some other show, it's a NIN show. It's going to be an experience.
We've been provided with a sampler so that we can check out the openers and come early to support them, and maybe "support them by purchasing their music, if so inclined".
And we got some pics of rehearsals. Robin, the ultimate chameleon, is now sporting the modern mullet.
Robin NIN Round 1: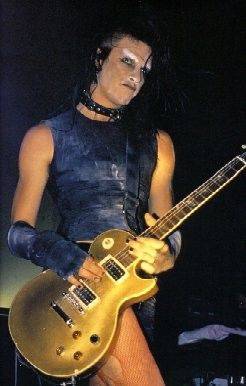 GNR Robin: